BUSINESS (HRS-ERP)
It's a People's Effectiveness Management Solution along with The Assets and Humans can be tracked.
HRS-ERP Features
Strategic
Planning
Employees, admins, or managers can set goals and track their progress.
Rule
Management
Dynamic rule creation engine.
Notification and
Reminders
Real Time Notifications and reminders for actions and messages.
Business Model
Simulator
Define your business model on our strategic management tool.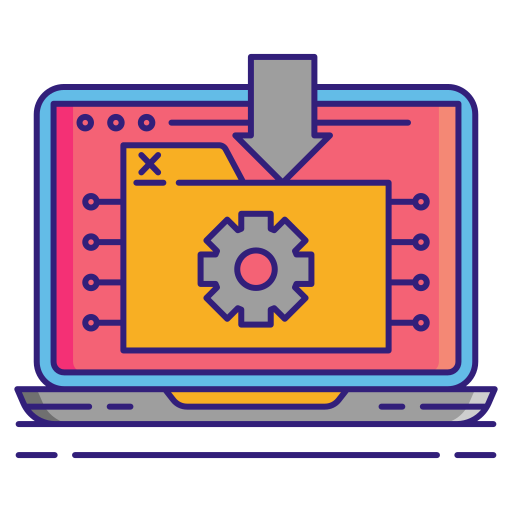 Project Management
Create Projects with combination of tasks/ milestone and checklist to align collaborate activity.
Resource and
Asset Management
Add,track and Management of Resource of Business.
Checklist
Define and streamline your work on checklist and get instant view on workspace.
Training
Management
To Create & Schedule Training and to Approve training Certification.
Appraisal
Management
Frst OGM Platform with integrated 5th Generation Employee Appraisal.
Performance
Measurement
KPI Score on different parameters to measure performance of Employee.
KPI, KRA,
KTS
Scores of the person by validating different parameters
Workflow and
Routing
Create Workflow and Routing with Tip Top Strategic management tool with dual views.
Delegation and
Work Execution
Cognitive Work planner and scheduler that balances Routing.
House
Keeping
Build Housekeeping Plan and manage on single window.
Maintenance
Build Housekeeping Plan and manage on single window.
Reports and
Analytics
Real Time reports and Business and AI based analytics.
HRS-ERP  (HR Strategy for  Effective Resources Planning)
5th Generation HR Solution
HRS-ERP Provides a Integrated Strategy and operations solution that Help Create Organizational Goals create Strategies to achieve these goals convert these strategies into actions and distribute these actions to teams and workforce with its unique workload balancer that Cognitively assists in Delegating in real time  Right work to Right Grade, Right skill, Right experience at right location at Right time using advanced AHALTS technology for having real time monitoring of the teams and employees . 
It optimizes operations to high quality of work output from their workforce with lowest cost Manpower .
Why HRS-ERP has Evolved Bringing in Effectiveness to Efficiency
Efficiency can be improved with the use of  technology against  human work because Humans would create more errors due to their dynamic Utility quotient ( Mind, Body and communication ) being different for each individual.
Efficiency is Doing things Right Way (Which ERP does) Effectiveness is doing the Right Thing (This ERP doesn't work on ) The simple equation is Effectiveness (Planning) Drives Efficiency (Execution). 
All we see is that 75% of businesses fail with their business process implementation even after using ERP, ECS and MCS  leaving a mystery why & what is being left out . With our deep research on this subject for years, we have been able to identify the fundamental problem is that all the previous models are trying to measure everything in terms of value by driving efficiency and  have failed to understand that efficiency is only good in demand scenario and fails in competitive scenario as effectiveness is the Key to real success of business processes which cannot be addressed by any current methodologies unless a utility engine is created .
The effectiveness Paradigm is not addressed by current available technology because they have not understood that  businesses starts with UTILITY ( Demand ) and ends with Utility (Consumption ) while all the methods are trying to measure  Tangible intermediate  values  and they have failed in human  dimensions (that is variable as no two humans think, act or communicate similarly)  hence we  require  Human Utility control systems .  The organizations success is an outcome of good strategic planning and  team experience. 
HRS-ERP  resolved  an unresolved puzzle because prior art tries to measure them like  value models whereas they can only be measured by Utility  analysis that requires converting Human measurement in some value quotient so that current systems can be completed Learn More.......
Transforming and Building
Strategic Workforce with our Work Load Balancer
·         Multiple Identity Management
·         Role & Skill Optimization
·         Cost Control
·         Time Management
·         AHALTS
·         Activity Management
We are the innovators of 5th generation AI driven Business and Workforce Management Platform with its patented*
'HRSERP'
(Human Resource strategy for Enterprise Resource Planning) solution
In simple words "It's a People's Effectiveness Management Solution 
InBuilt features ready to
run day One
Workforce Management Solutions
Gen 1 HRIS ( Human Resource Information Systems )
Gen 2 HRMS ( Humanh Resource Management solutions)
Gen 3 HUMS ( Human Utility Management Solutions)
Gen 4 Basic HRS-ERP (Analytics and Mobile technology )
Gen 5 Advanced HRS-ERP (AI and IOT Enabled )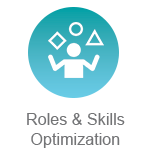 HRS-ERP with AHALTS Integration  For Real Time workforce availability information 
Complete suite for Time attendance and Payroll Management in integrated with HRS-ERP for getting real time workforce information may it be mobile workforce or stationed workforce.
AHALTS Advanced Security
 The Assets and Humans can be tracked using our most advanced AHALTS service to track ( Asset & Human in relation to location and Time with Sensors) the main highlights of this service are, Touch less attendance using their Facial recognition devices that recognize the body temperature and mask on, Anywhere attendance using our mobile App which has an inbuilt (AHALTS)  Learn More ........
Technology
Generations
The Workload Balancer Solution:
Multi Identity Organization chart
Organization identity ( Employment Identity )
Department identity ( Work Identity )
User identity ( IM for one click on boarding and off boarding )
ORP ( Operational Resource planning )
Cognitive Work planner and scheduler that balances Routing
Workload based on variable demand
Role and skill with Responsibility Management using Handover and takeover
Location and Time logs for each activity Rules based activity start and stop Task/Milestones/Projects/Tickets/Service
Request/meetings/calendar/drag and drop work organizer
Roaster Setting
Cognitive Shift  ( AI driven shift suggestion for compliant shifts and activity based scheduling)
Maximizing effective Work hours (optimizing shift hours vs daily activity hours   
Workforce Cost control ( AI driven employee grade, work grade and activity grade algorithm for optimal cost)
Asset Management with IOT integration for asset tracking
AHALTS Services (authentication of human and assets with Location and Time)
This is integrated into all activities with facial recognition with thermal scan to combat latest social challenges raised due to virus, Allows Work from anywhere. Touch less attendance using their Facial recognition devices that recognize the body temperature and mask on 
Anywhere attendance using our mobile App which has a inbuilt (AHALTS )
IOT Devices supported for Authentication/ Facial Recognition / Bio metric Geo Location and Geo Fencing/ Manual punch/ Bio metric Machines/ NFC
THE BALANCER
HRSERP  Analyzer : A Cognitive Controller to Automate or alert on imbalance in following
Variable Work demand: Cognitive Automated rule based work activation based on demand factors role certification and efficiency metrics using Data Analytics and AI
Variable Resource Location: Cognitive Alert on imbalance in employee location. Asset location and work location. Real time tracking
Variable Manpower Availability: Cognitive shifting of work to best available employee balancing the workload in case of new demand or employee absenteeism or not tracked. Shift preferences, compliant shift hours
Variable Manpower cost: Cognitive alert if work grade, organization grade and employee grade imbalanced, Cognitive Role and Skill Analyzer alerting employee Certification and training to optimize efficiency ( AI driven easy selection based on certification and historical performance data to shortlist the best talent).
HRSERP  Workload Tuning Index
One score metrics based on all factors effecting Services effectiveness and Resources Planning for HR
Cognitive Alerts and Notification tracked with real time scenarios
KTS ( Key trigger switched to control all elastic boundaries of the Eco system
Tip Top HRS-ERP is a SOA Library of ready to run components that can be Customized or extended easily as per the business need. The flexible licensing allows businesses to choose right components for their business collaboration as per the need and manage IT needs
The Strategy and Performance Management  Solution:
ORGANISATIONAL GOAL MANAGEMENT (OGM) WITH HUMAN PERFORMANCE LINKED ROLE ALLOCATION
Goal Mapping Simulator
Strategy Mapping
Knowledge Management System (KMS)
AI ( Artificial intelligence modeling)
Resource planning Tool ( RPT )
The Business poor performance or Failure is mainly due to poor strategy or  Risk management  and this is because the strategy plan is not methodologically created and analyzed before implementation as this requires a large set of information on resources available or requires including human resource and the reliance is on the management team which may overlook or could not anticipate the response. Their strategy would have to be  actually so brilliant, that the minds can definitely plan the best strategy but by using our  Organizational Goal Mgt (OGM) this process is made methodological and the simulator in combination of KMS and RPT using AI helps creating a full strategy Map
AI model is object linked making  Machine learning algorithms simplified the AI uses Historical data tracking successful and unsuccessful strategy plans and the simulator helps test new strategies more reliably.
Change management is also handled very smoothly using our OGM. Everyone in the organization is automatically linked to the strategy Map so everyone  understands the goals and their role in that plan and the benefits that would come related to them. We are able to include employee latent and aspirational needs gather information from appraisal questionnaire and using AI to help in succession planning. Thus  changing  an employee individual goals to team goals and further team goals to organizational goals - the thinking shifts from forcing employees to managing employees .
Makes strategy mapping simple and easy plan as a waterfall and manage as a Map provides provision of Mandatory strategies, Independent strategies and contributory strategies
Embedded RACI ( Responsibility, Authority, Collaboration and Inform )
Role Management Hooked to Key Trigger switches (KTS)  to trigger failing strategies 
Improved employee performance  as paradigm shift from Efficiencies to Effectiveness
Creating KRA, KPI And Analyzing with Utility Scorecards and Balance Score Cards
All actions and activities in the entire business cycle on TTP helps in generating KPI and KRA automatically which contributes to the Utility and Balance Score cards, giving a real time insight into the health and future of the organizations
Planning and Delegating Strategies
The CPM module has a strong activity engine that helps in delegating a plan to actions and simultaneously creating score for KRA and KPI.
Once all the strategic planning has been made, the plan has to be executed which is done by people. Hence, the company requires people to work to accomplish the goals.
To get the people, the company needs to segregate these work requirements on the basis of different Tasks , Functions and Responsibilities so that it can find the right person to do the right work based on the required competencies which may be educational, experience, skills, endurance, etc.
Create Your Mission And Objectives
The CPM provides a Utility based Business planning engine that helps create Mission statements broken into objective statements followed by measurable strategic Plans.
Create Your Vision Plan
Any Business starts with a purpose which is either to create a Utility or a Value or it may be both.
The Purpose has to be described in the form of Vision, Mission and Goals.
Our Utility Engine helps you make your Vision statement and align the entire business plan around this.
We Help You Start From Where You Are
The CPM Module is the core of the TTP business solution as all the business plans are created, analyzed and activated only from here. Making the organizations utility driven as requirement will create actions rather then actions being done in isolation. This helps cover the 80:20 rule where only 20% work is useful and 80% unproductive in organizations. This breaks this logarithm and improves the efficiency of organizations.
TTP CPM modules changes the definition of Measuring a Business :
Value Driven Model :
The health and purpose of the Business can be controlled or understood only if we use Numerical Values and not abstract values like a business is profitable is an abstract explanation against the business generated 12% returns on investment but this has boundlessness and reflects the fact that beyond a certain point money ceases being useful at all, as the size of any economy at any point in time is itself bounded. The asymmetry about the origin reflects the fact that gaining and losing money can have radically different implications both for individuals and businesses as this is easy to do for a value driven model.
Utility Driven model:
Once the Value Driven model is saturated the investment in current business value chain has reached its boundary or a Risk has increased, the business adds a Utility Driven model. This means the new technology is added to create new products and better presentation , new ways of using the current products are offered to a customer so the utility chain has its effect due to the non-linearity of the utility function for money it has profound implications in decision making processes. In situations where outcomes of choices influence utility through gains or losses of money, which are the norm in most business settings, the optimal choice for a given decision depends on the possible outcomes of all other decisions in the same time-period.
An evolutionary psychology perspective is that utility may be better viewed as due to preferences that maximized evolutionary fitness in the ancestral environment but not necessarily in the current one.
So actually Business is always evolved through a Utility Model and converted to a Value Driven model.
See your Financial prespective with Analytics and Reporting
The TTS FRM module has a strong integration with the CPM module whereby the Financial objectives can be created as per the business and the Intuitive Analytic Engine which can generate insight into areas like-
         HOW TO MAXIMIZE INCOME REVENUE ?
         HOW WELL ARE OUR ASSETS BEING UTILISED ?
         HOW SAFE ARE OUR ASSETS ? 
         WHAT IS THE RISK WE ARE HEADING FOR ?
You can decide what you want to see and the analytics can do it for you.
Create Balance Score Card Rather Than Financial Balance Sheet
The TTS FRM module gives new orientation to financial management making the managers lead managers from lag managers as collaborative integration with HRM, ORP and CRM helps in seeing a holistic business health rather than just seeing the financial health.